The Faculty of Business Economics and Entrepreneurship has received an official invitation from our partners from Poland to co-organize the VIII International Conference entitled "Determinants of Regional Development", organized by the University of Applied Sciences Stanislaw Staszic.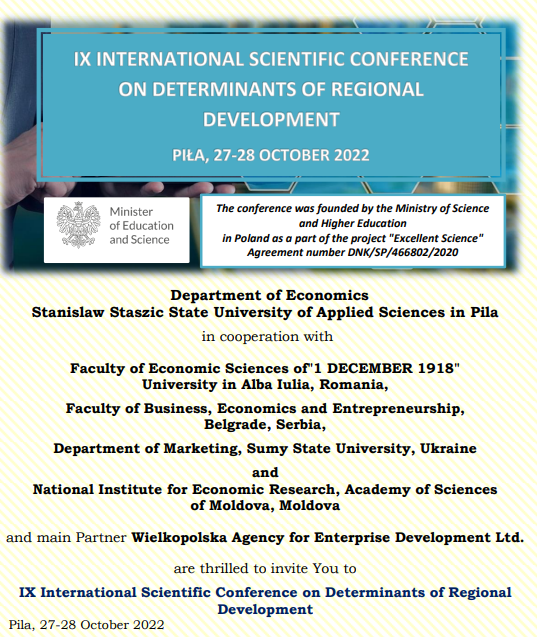 The conference is funded by the Ministry of Science and Higher Education from Poland, as part of the "Extraordinary Science" project.
It will be realized in the period from October 20 to 21, 2021, through the program of joint cooperation of our School, Stanisław Staszic University of Applied Sciences from Pila and the Romanian University "1. December 1918 "from Alba Iulia.
Attached is the invitation to the conference for all interested participants.