The Ambassador of the Islamic Republic of Iran, His Excellency Rashid Hassanpor Baei, visited the Faculty of Business Economics and Entrepreneurship with the delegation of the Embassy on June 21.
At the meeting, the ambassador was introduced to the current cooperation of the PEP with higher education institutions from Iran, as well as plans to increase scientific exchange with that friendly country. Representatives of the PEP expressed their intention to expand the number of institutions they cooperate with Iran, as well as the expectation that scientists from Iran will take a greater part in the international scientific conference "Employment, Education and Entrepreneurship" organized by the PEP University for 10 years.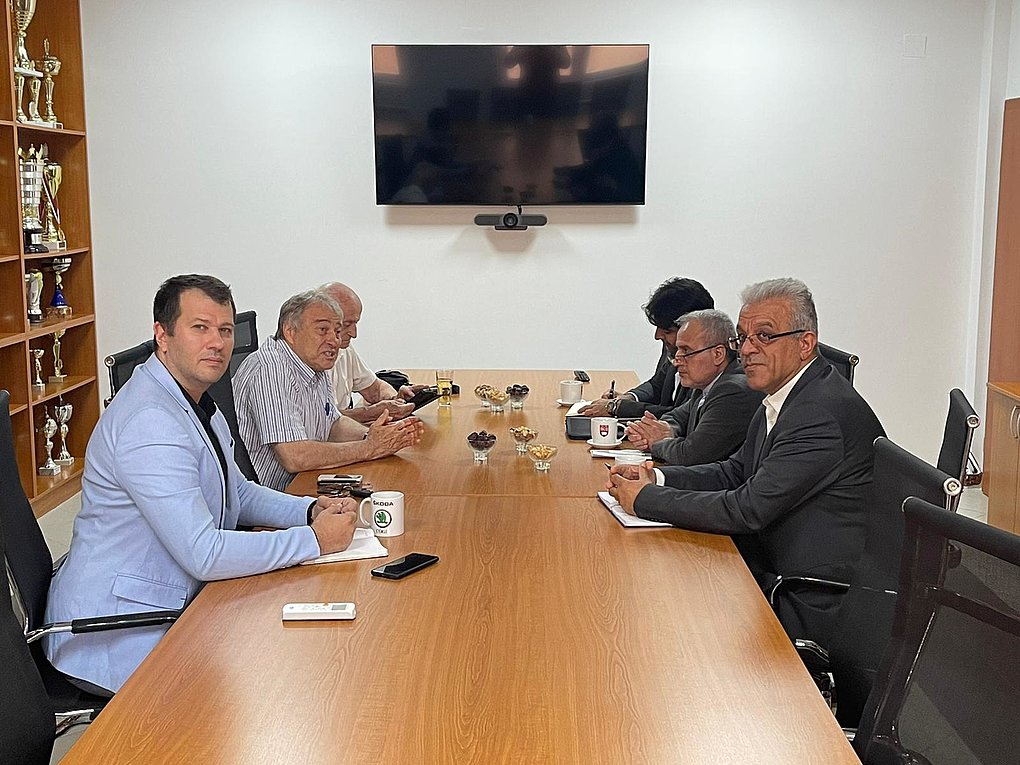 It was agreed that the PEP delegation will visit Iran soon. In order to promote and bring closer to Iranian culture and social life, a guest lecture by the Iranian Ambassador for PEP students is planned for the fall.