Professors of the Faculty of Business Economics and Entrepreneurship participated at the 29th International Economic Conference of Sibiu "IECS 2022" on October 28, 2022. organized by the Faculty of Economics of the Lucian Blaga University of Sibiu, Romania.
Professors Zorana Nikitović and Goran Lapčević presented their paper titled "Innovative Start-up Training Programme Based on Google Apps" in the Session "Global Business and Economic Environment: Exploring the Multifaceted Perspectives".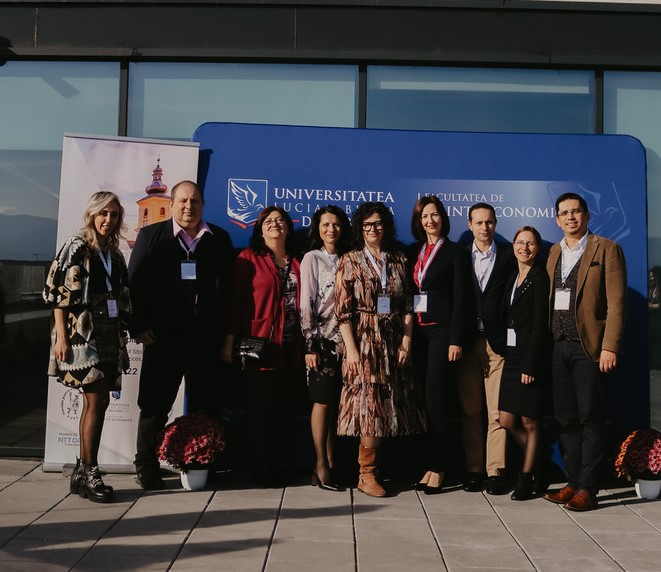 "IECS 2022" Conference was organized traditionally and online as well, and participants were professors and researchers from Serbia, Romania, Italy, Grand Britain, Ukraine, Indonesia, Turkey, Belgium, and Bulgaria.