In the period from June 7 to 11, 2021, at the University of Timisoara from Romania, an international week was held within the Erasmus + mobility program, a Representatives from PEP who took part during the five-day program were professors dr Aleksandra Tošović-Stevanović, Dr. Vladimir Ristanović and Dr. Marija Đekić.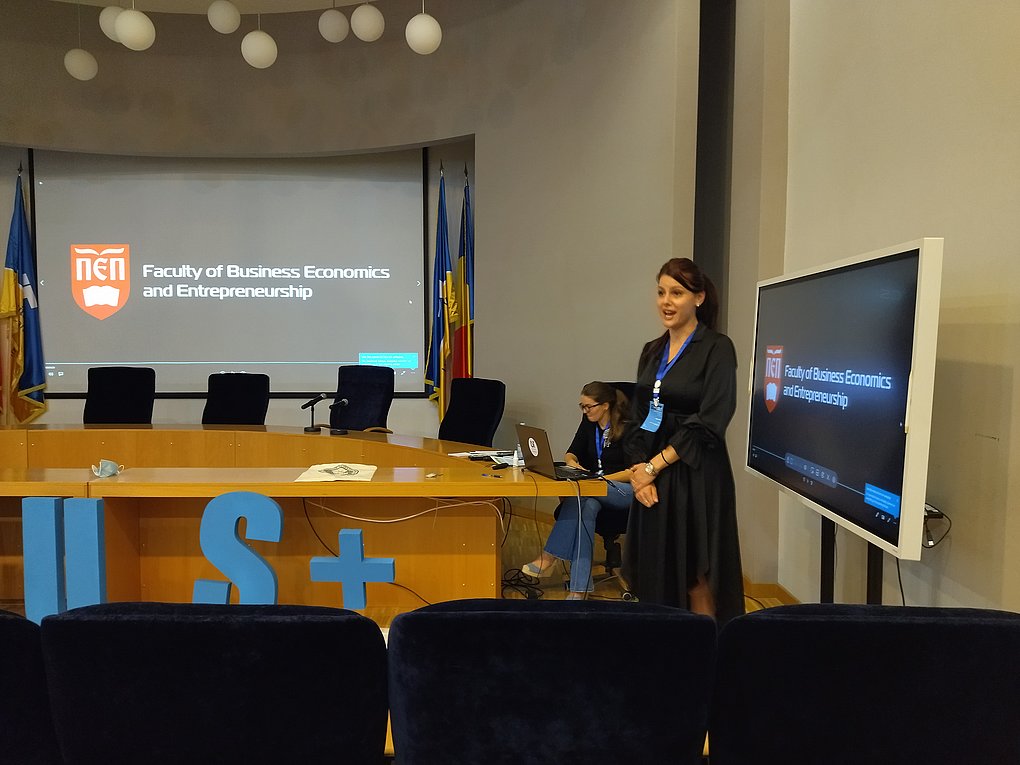 Within the Erasmus Staff Training Week program, in addition to our representatives, participation is took over 20 representatives of higher education institutions from Italy, Poland, Bulgaria, Albania, Montenegro, Moldova and Bosnia and Herzegovina. During the five-day program, participants attended lectures and workshops which were dedicated to current topics of the Erasmus + program of student and teaching mobility and problems and obstacles during the COVID-19 period, as well as the strengthening of inter-institutional relations among project participants. All students had an opportunity to get to know each other better and agree on new partnerships and new ideas for the future types of cooperation.
On the last day, participants were divided into groups according to their areas of work and had individual meetings with colleagues from the Department of International Cooperation and the Center for career development and student counseling, as well as with colleagues from Economics, Philology and Law faculty. Representatives of our institution had the pleasure of being guests at the Economic faculty, after which they had a special meeting regarding the already started cooperation in the process preparation for application to the Erasmus+ KA2 project. The meeting was attended by vice deans for teaching, for science and for scientific research, professors Nicoleta Sirghi, Vadasan Ioana and Noja Gratiela. In order to develop and contribute to raising the quality of the Faculty of Business Economics and entrepreneurship, and as part of the implementation of mobility within the Erasmus+ program, through various lectures and workshops, representatives of our institution with their presence had the opportunity to confirm the commitment of the PEP in the process of internationalization and further advancement of the higher education in accordance with European standards and values.