In the premises of the Faculty of Business Economics and Entrepreneurship, on Thursday, an Erasmus+ INFO DAYS was dedicated to the Erasmus+ program, which enables students to go on scholarship mobility. 
Info dan vodile su prof. dr Aleksandra Tošović-Stevanović, direktorka Centra za međunarodnu saradnju i prof. dr Gordana Gavrić Erasmus+ koordinator.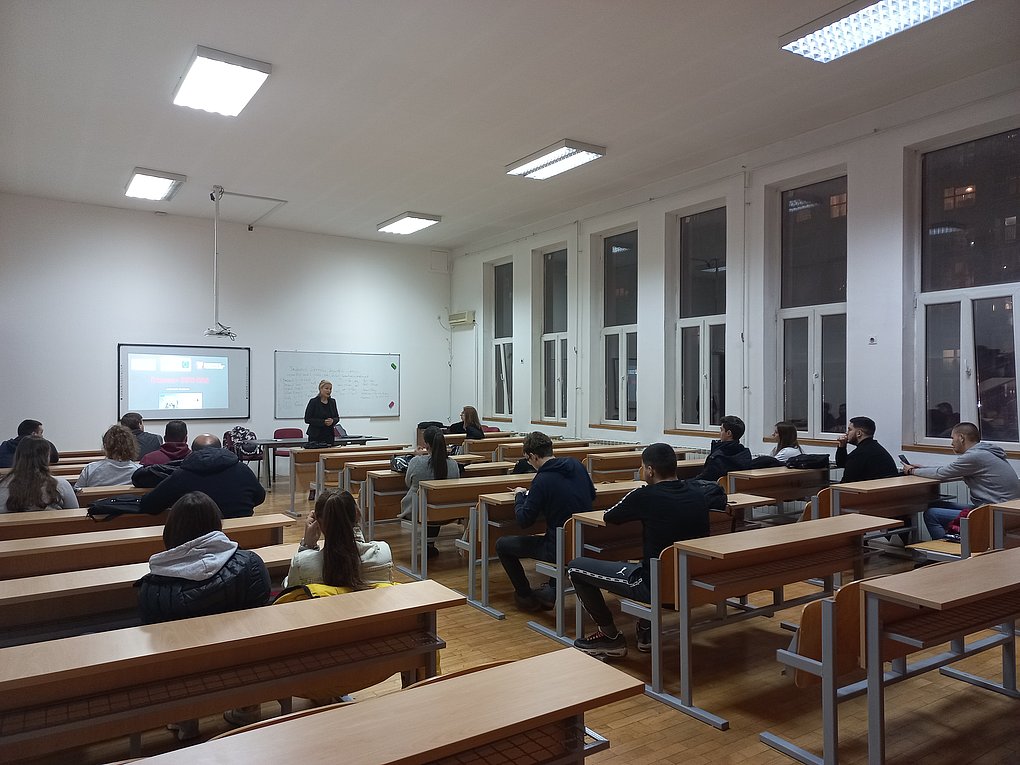 Pored osnovnih informacija o Erasmus+ programu mobilnosti za studente gost je bila Bojana Zimonjić, koja je u okviru master studija učestvovala  u programu razmene Erazmus+ i provela semestar studirajući na University of Konstanz u Nemačkoj i time kroz svoja lična iskustva i utiske sa Erasmus+ mobilnosti studenata na najbolji način predstavila ovaj program i dodatno motivisala naše studente.
Prof. dr Gordana Gavrić održala je Erasmus+ INFO DAN za studente u Jagodini, a u planu je i nastavak ovakvih aktivnosti u narednom periodu kako bi što više studenata saznalo za mogućnost stipendiranih mobilnosti i benefite koje programi ove vrste mogu da im donesu.